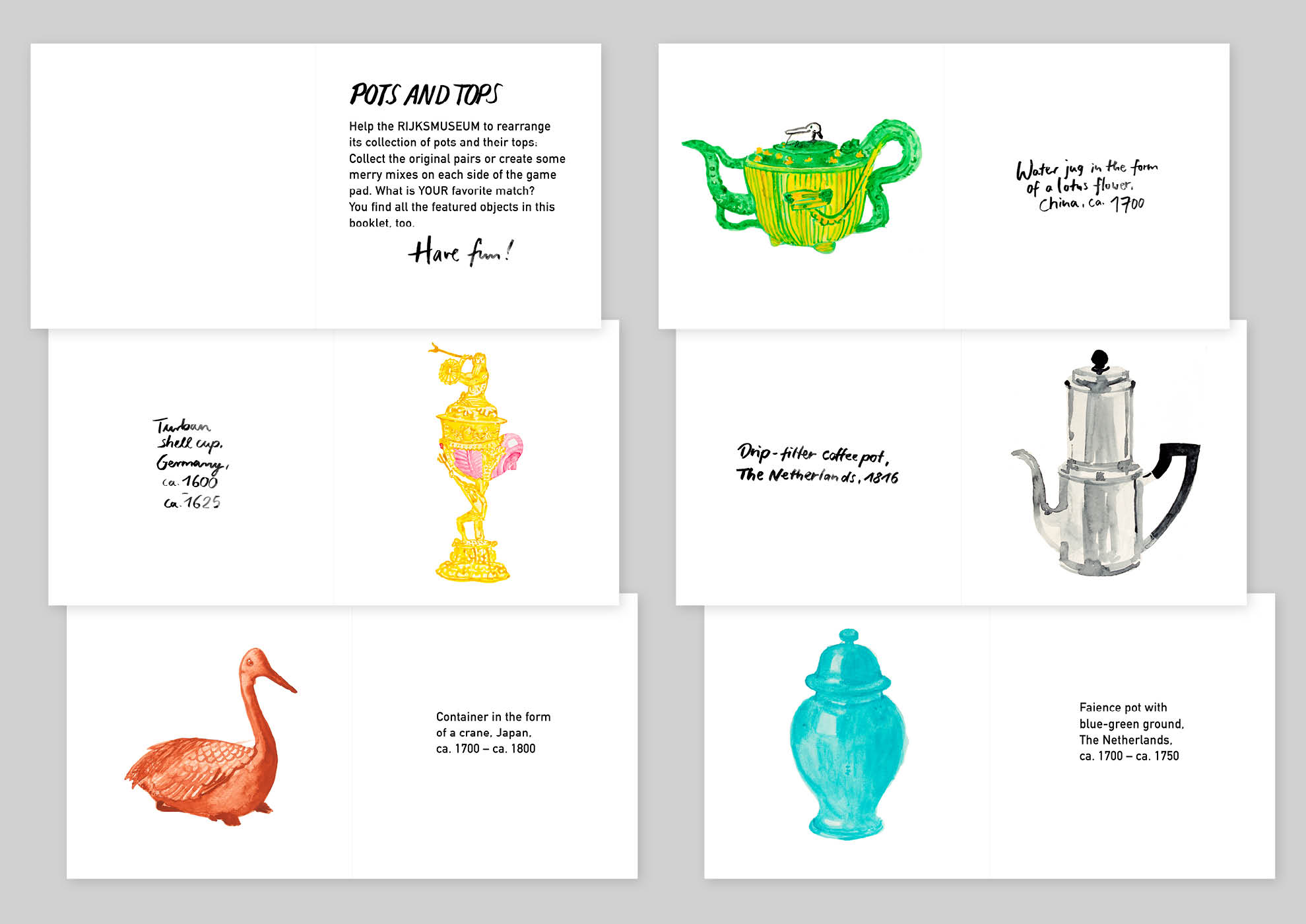 Concept, watercolor illustrations and wooden/ textile prototype of an all ages "Mix & Match" game, based on twelve lidded objects from the RIJKSMUSEUM. Entry for the Rijksstudio Award, 2017
Images by Heiko Neumeister (merci!)
The game plays with our everyday experience of searching, missing or breaking the original lids to our pots, of mixing and matching, of improvising and creating new cupboard couples.
The set contains 12 illustrated pots and their tops from the museum's collection, each printed on a piece of plywood. The original shapes are adapted to have the same proportions and angle so that each pot and top can be combined.
A double-sided cotton pad gives two playing options to collect the pieces: the white side displays the silhouettes of the original pairs, the black side features shapes of new combinations. Will-to-order vs. creative thinking 🙂
For help or deeper understanding, the accompanying booklet shows all pots and tops in their original partnership.
Together with an invitation to start playing, the booklet simply portrays each illustrated object with its description.
Playing with the different shapes, colors and depicted materials can help to to experience the beauty of design and its diversity – and hopefully arouses or raises further interest in the collections of the RIJKSMUSEUM.