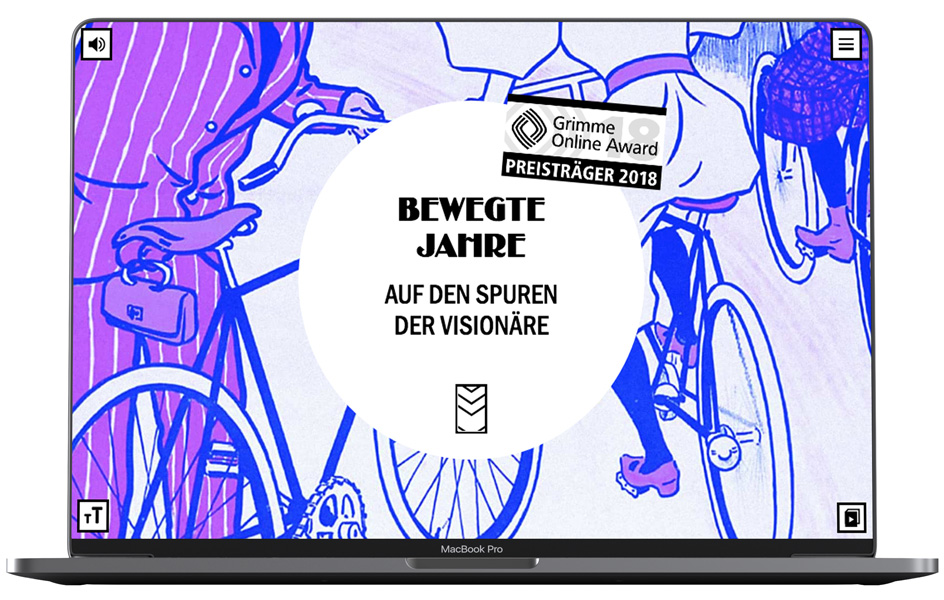 Accessible web journal "Bewegte Jahre" ("Exciting years) about the visionaries of Art Nouveau: a travel diary of Christian Heller, a fictional young journalist from Hamburg, written over a time span of nearly 20 years from 1897-1916. It is only available in German, but I reported in English to the Europeana blog here.
Idea and concept with Manuela van Rossem (MK&G), web concept and design with Christoph Lohse (Büro für Exakte Ästhetik), 2017
The journal starts with context and accessibility features like included audio version, introduction in sign language and detailed image description for screen readers.
The fictional protagonist could have looked like this portrait of an unknown man from our Online Collection.
Each of the chapters is a travel destination of journalist Christian Heller: Hamburg, Vienna, Paris, Uccle, Glasgow, Ascona.
At the Paris World Fair in 1900, he is impressed by the moving boardwalks and meets Justus Brinckmann, the director of the MK&G.
Christian Heller also gets to see the workshops of famous Wiener Werkstätte in Vienna.
There, Klimt's wife and designer Emilie Flöge models in her own reform designs.
A gallery of selected Art Nouveau objects from MK&G Collection Online, with direct link to share them on Pinterest.
For deeper engagement, we share some of our research material and associated links.
The journal receives the Grimme Online Award 2018. Photo: Grimme-Institut/Arkadiusz Goniwiecha (CC BY-NC-SA 2.0)